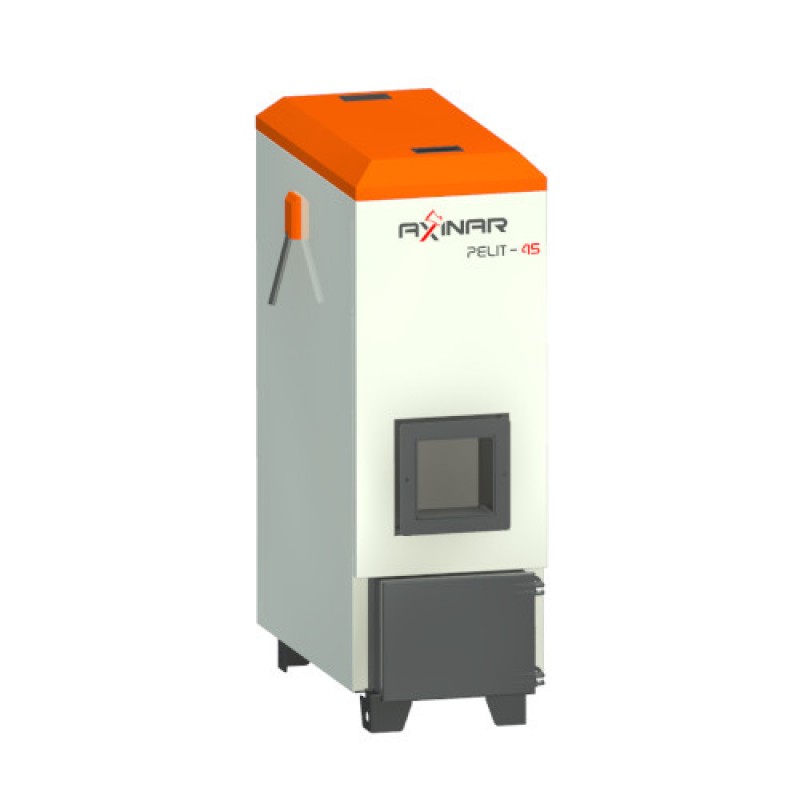 PELLET BOILER PELIT AXINAR 120KW
Stock: Διαθέσιμο σε 3-6 μέρες

Model:

LPAPELIT0006

Dimensions:

129.00cm x 59.00cm x 160.00cm

Axinar
Pelit is not a simple class 5 pellet boiler. Its ergonomic design made of certified steel offers high power density and top efficiency of 93.4%, making it the most reliable heating system.
Its multiple exhaust paths ensure the most efficient cleaning of the exhaust, achieving 27% less dust and 60% reduction in the emission of hazardous particles into the atmosphere. The automatic cleaning function of the boiler reduces the need for regular maintenance, while the large ash storage tank maximizes its ease of use. Indicatively, the ash container requires cleaning per 500 kg of pellets for a 35Kw boiler, per 1 ton for a 45Kw boiler and every 2 tons for a 75kw boiler. Finally, the flexible layout of the installation connections and the small size ensure that the boiler can be installed even in places with limited space.
The Pelit boiler is available in different power models that cover a variety of needs and requirements, ensuring that its performance is what you really need, saving energy and costs.